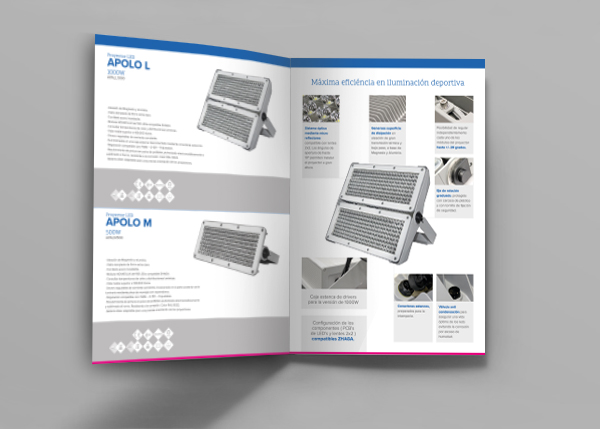 Apolo leaflet

Leaflet of the APOLO projector. Novatilu presents its new line of projectors, with lighting features that offer maximum efficiency in sports lighting. Designed to illuminate stadiums, sports tracks and other outdoor surfaces.
Other downloadable
Novatilux Leaflet

NOVATILUX, the engine of all our luminaires, the LED technology designed and manufactured by NOVATILU that ensures the maximal efficiency and greatest ...

Light Leaflet

Leaflet to be used as a guide providing a global vision of NOVATILU's supply in public lighting. Offer 100% equipped with maximal efficiency LED technology ...