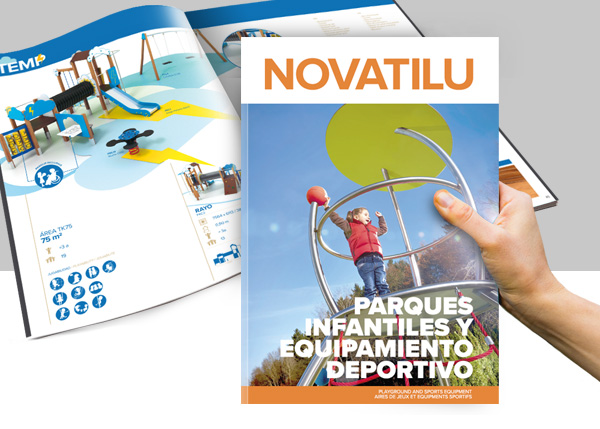 Play Catalogue
New catalog of playgrounds and sports equipment !
For those who are tired of the typical directory of elements impossible to combine, from NOVATILU we have made an effort to go one step further and present
each product with its already set play area.
In this way we streamline and facilitate the choice and design of each park. Very practical and with a complete offer in elements of game and sports for the urban environment.
See playgrounds and sports equipments
:
Ludic line
Fly line
Musical elements
Fitness elements
Street Workout
Slides
Spring swing
Swings
Inclusive games