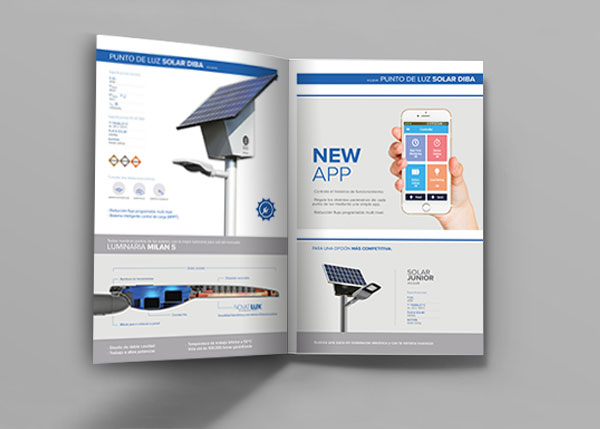 Solar Diba folded sheet

Leaflet of the Diba Solar Point of Light. The DIBA SOLAR STREETLAMP is a 100% autonomous light spot since it works with solar energy and does not require any type of wiring nor electrical installation, ideal to illuminate the areas where the electric network does not reach. With the Solar lamp of the Diputación de Barcelona, NOVATILU has obtained a luminaire that meets the highest technical requirements at the best market price.
Other downloadable
Light Leaflet

Leaflet to be used as a guide providing a global vision of NOVATILU's supply in public lighting. Offer 100% equipped with maximal efficiency LED technology ...

Industrial Ilumination

With the will to transfer the quality inherent to the installations of públic lighting to the industrial field, NOVATILU launches its proposition to approach ...