Ref. H6008
Bollard Automatic Telescopic Ø220 x 600mm
Description:

Bollard designed to improve the security of buildings, concessionaires, companies, airports, etc
Bollard thickness 8 mm (reference H6008). Bollard thickness 4 mm (reference H6004).

Bollard made with an AISI-304 satin stainless steel piston, Ø220 x 600 mm height. Top lid, chassis, fixing and screws made of stainless steel.

The stem does not rise if there is a car passing. The most sensitive electrical components are placed on top to avoid contact with water.

Power consumption 600W, 300W engine (3000r.p.m) and IP67. Rising/lowering time: 4 seconds.
Dimensions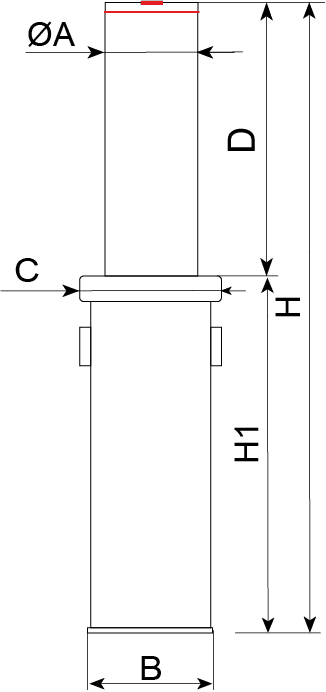 ØA- 220
B-274
C-340
D-600
H-1460
H1-860