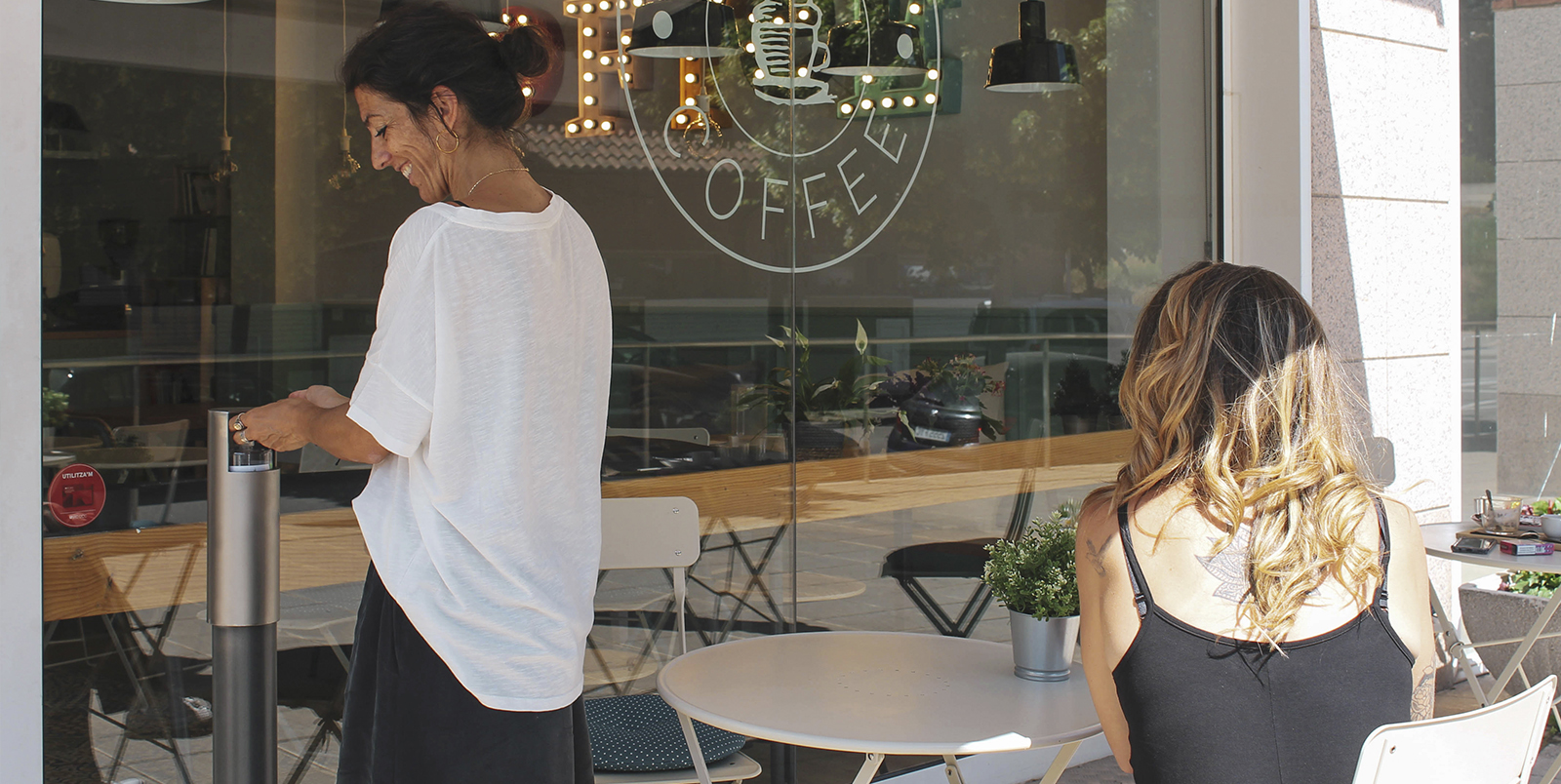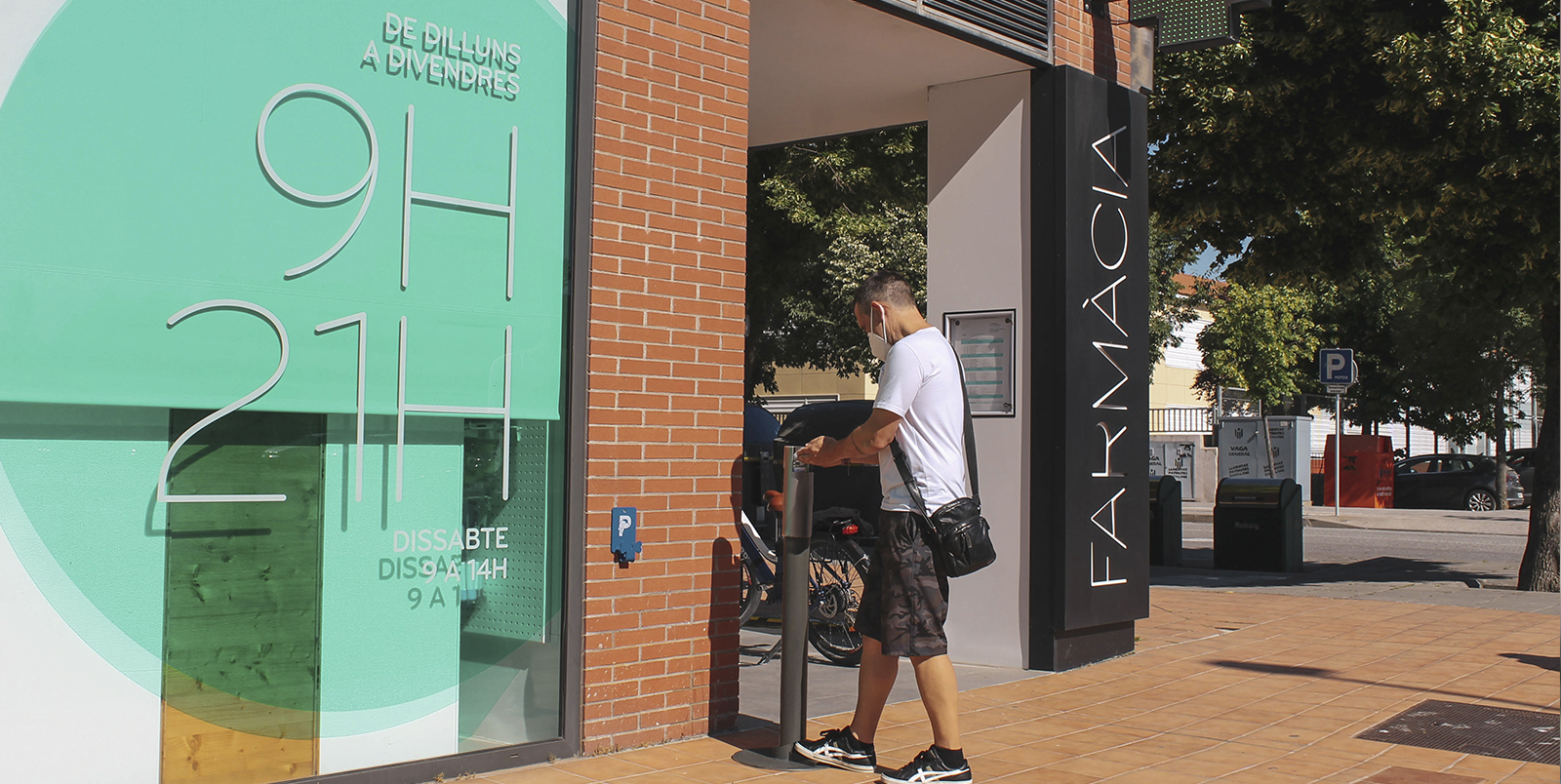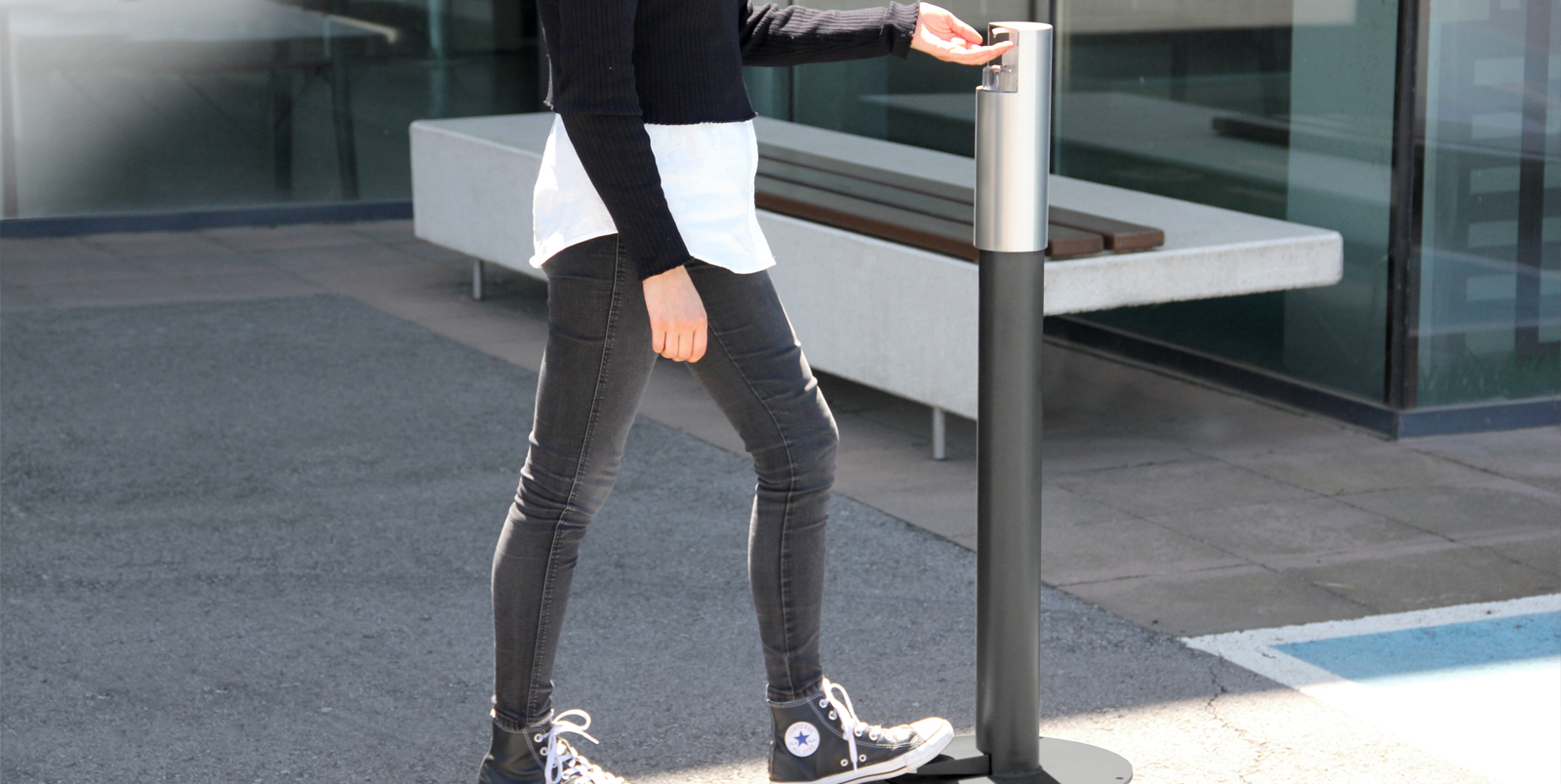 Ref. UVG1 - 197.00€
HYDRO dispenser
Hydroalcoholic gel dispenser with pedal. Maximum hygiene and safety
Hydroalcoholic gel dispenser HYDRO. It works with a pedal and therefore the user does not have to touch the dispenser, with the risk that this entails. Adaptable to any size of container up to a maximum of 83mm. Installable both outdoors and indoors, with the possibility of fixing. Anti-theft system. Reliable, robust and elegant.
Manufacturing:
Hydroalcoholic gel dispenser made with stainless steel head .
Installation:
Floor mounting with 2 Ø10 screws, not supplied.
Dimensions