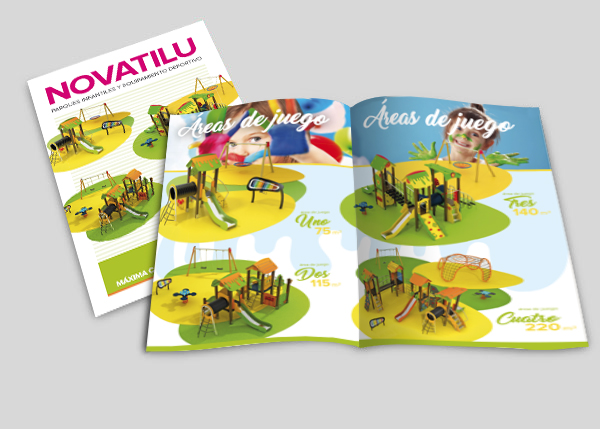 Leaflet Ludic line
Can a playground be more than a slide and a ladder?
MAXIMUM JUGABILITY and INCLUSIVE PLAYING
Nothing has been spared in design to convert the LUDIC collection into a host of interactive panels, game elements and symbolic details that have also been arranged, as far as possible, at ground level. This makes the gameplay inclusive.
MAXIMUM QUALITY / ZERO MAINTENANCE
LUDIC is a collection of playgrounds of the highest quality which makes it an installation WITHOUT MAINTENANCE. This is due to the reliability of its materials: poles in polymer material reinforced with aluminum core, painted in mass to avoid deterioration and also that can be cleaned with chemical products. Step surfaces also in polymer. Steps in aluminum extruded in one piece, without welding or weak points. Stainless steel slides.
The collection consists of four modular game elements, a tower, two, three and four, as well as a game for sand and a series of accessories.
See playgrounds and sports equipments
:
Ludic line
Fly line
Musical elements
Fitness elements
Street Workout
Slides
Spring swing
Swings
Inclusive games